Boat Nirvaana Bliss C360 Review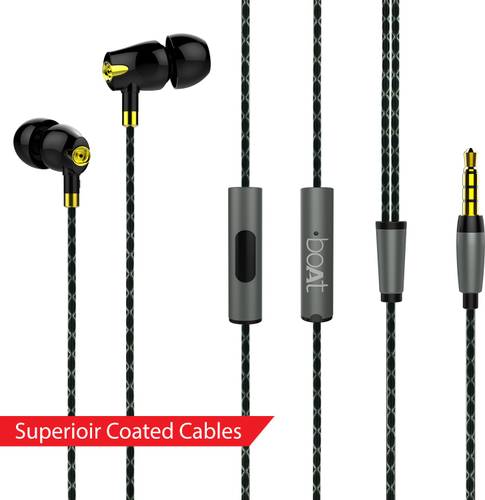 Nirvaana Bliss CE-1 (C360) is a stylish headphone from Boat. Earphone head is made up of ceramic material with tangle-free cable. Although cable is not a flat wire, it is a tangle free. Noice cancellation mic works pretty much well. The main feature is its deep bass, looking at its price range I would say the bass quality is great. Earbud and wire are durable enough for normal day to day activity.
Overall Boat Nirvaana Bliss is value for money earphone.
Durability: 8/10
Deep bass: 8/10
Noice Cancellation: 7/10
Overall Sound quality: 9/10
1) Boat Nirvaana Bliss