How to trade bitcoin or Cryptocurrency from India
How to Trade in Bitcoin or Ethereum or any other cryptocurrency from India. One way is to trade directly in Indian exchange or transfer your Bitcoin to international exchange then trade. As the price of the cryptocurrency varies from exchange to exchange, trading in international exchange provides more volatility and best price.
Trading in Crypto can be done in two ways.
Bitcoin or cryptocurrency Investing: In this case Buy Bitcoin, Ethereum, Litecoin, Ripple, Cardano or any other cryptocurrency directly at lower price and when the price goes up, sell it for Indian rupees or USD
Cryptocurrency swapping: Buy Bitcoin first, then keep Bitcoin as your base currency buy Litecoin, Ripple, Cardano or any other Cryptocurrency at a marginally lower price. Let's say you bought a few Litecoins, Now when the Litecoin price goes up you can buy back the Bitcoin.
1) cex.io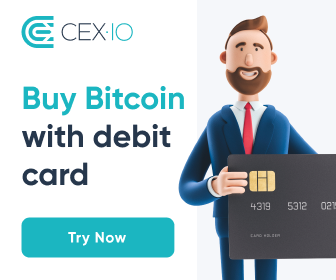 One of the oldest Cryptocurrency exchange. cex.io allows direct fund deposit from your credit card.
Create account in cex.io
Add your credit card
Deposit amount (in USD) to wallet
Buy bitcoin
Cex.io is good for bitcoin investing. If you want to do currency swapping, then transfer your bitcoin to exchange like binance(explained below).
2) BuyUcoin - Indian Exchange to Trade
BuyUcoin is an Indian cryptocurrency exchange. Below are the steps to buy and trade
Create a new account or Sign up
Do KYC, need to upload Adhaar and PAN card, it takes around 5 to 15days to get approved.
Provide the bank details.
Once KYC is approved, one can transfer the amount from Bank to buy cryptocurrency
BuyUcoin currently supports around 30 coins.
3) Binance - Exchange for currency swapping
Binance doesn't allow direct deposit of money to the wallet, but if you already have coins in cex.io or any other wallet, you can transfer.
This is one of my favourite exchange for currency swapping. They have hundreds of currency listed on their exchange.
Create account in Binance
Click on Deposit
You will get wallet address to deposit the coin.
Go to your wallet where you have Bitcoin (ex: cex.io wallet), provide this address and hit transfer.
It will take few minute to get your Bitcoins to your Binance wallet.
Now you can swap bitcoin with the other coins like Ripple, litecoin etc etc...